【Press Release】Joint technology study for next-generation wind turbine (MAGNUS VAWT)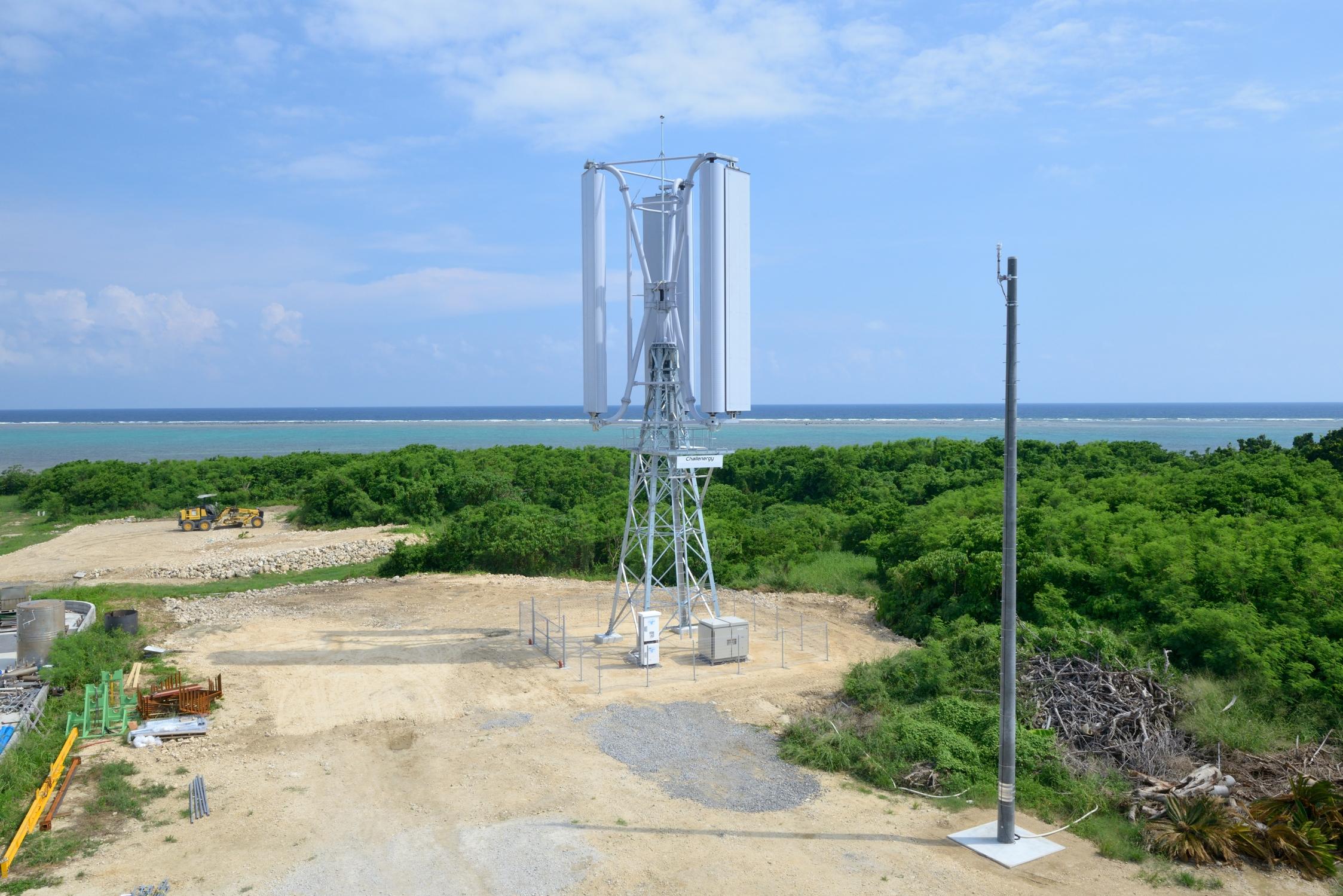 May 30, 2019
Nippon Steel Engineering Co., Ltd. (Representative Director and President: Shinichi Fujiwara; Head Office: Shinagawa-ku, Tokyo; hereinafter, "Nippon Steel Engineering") has concluded an agreement with Challenergy Inc. (President and CEO: Atsushi Shimizu; Head Office: Sumida-ku, Tokyo; hereinafter, "Challenergy") on a joint technology study for Magnus Vertical Axis Wind Turbine (Magnus VAWT), a next-generation wind turbine developed by Challenergy.
Challenergy's Magnus VAWT uses rotating cylinder instead of conventional propellers to enable steady power generation without being affected by sudden wind direction or wind speed changes even when subjected to strong winds in a typhoon or similar weather conditions. Magnus VAWT is targeted for introduction in remote island regions in Japan and island countries in Southeast Asia, such as the Philippines, to provide stable power generation in these regions.
In the joint technology study, Challenergy will be responsible for the development of Magnus VAWT, and Nippon Steel Engineering will be responsible for engineering tasks such as design, procurement and construction. Through this joint effort, the parties will aim to achieve cost reduction and other improvements with an eye to commercialization.
The parties believe that this agreement will create synergy between Nippon Steel Engineering's engineering capabilities and Challenergy's technological capabilities in the wind turbine development, thereby accelerating technological development toward the commercialization of Magnus VAWT.
【Contact for more information】
E-mail: [email protected]
190530_Challenergy Press Release(English).pdf