【Press Release】 Challenergy's 1st Magnus VAWT in the Philippines Begins Operations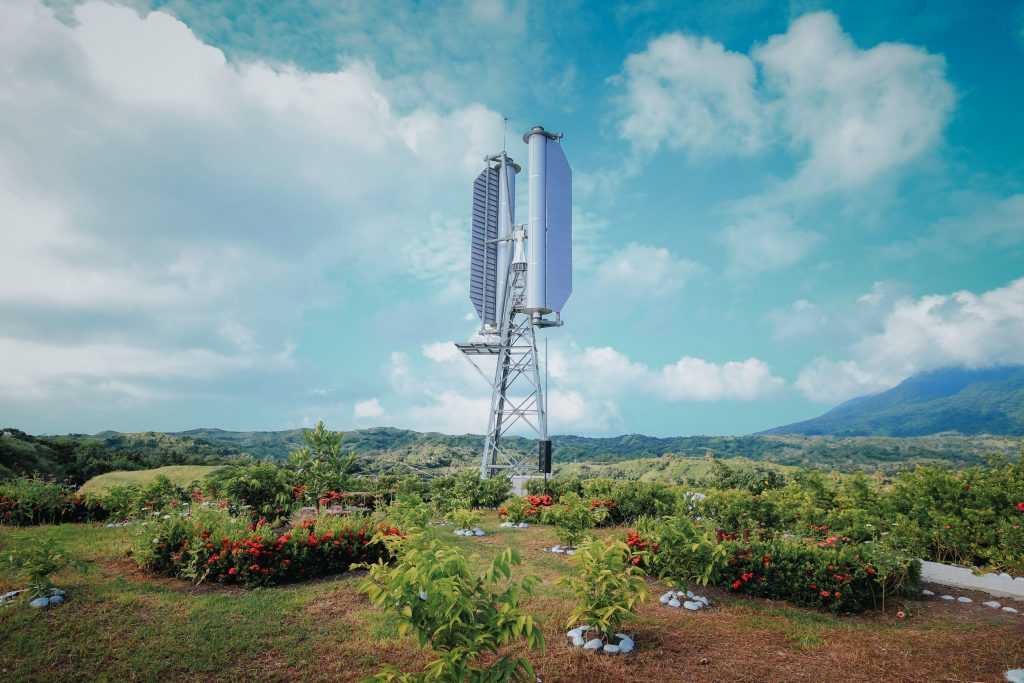 August 27, 2021

Realizing local production and local consumption of electricity on a remote island that experiences up to 70m/s winds and is hit with three times as many typhoons as Japan 
■ Background
According to data released by the Department of Energy in 2016, the Philippines is experiencing a remarkable increase in energy demand due to rapid economic growth, with the electrification rate reaching 92%. However, there are still about 8 million people living in unelectrified areas, and even in areas where electricity is available, more than 40% of those do not have a 24-hour power supply. 
There are two reasons for this. The first is that the country is an island nation consisting of more than 7,600 islands, and in areas with topographical handicaps such as remote islands and mountainous areas, the power grid infrastructure is not well developed. The second reason is that typhoons hit the country frequently, making it difficult to provide a stable power supply. In fact, based on meteorological data from 2016 to 2020, typhoons passed through the Philippines an average of 16.8 times annually, which is about three times more than in Japan. 
Renewable energy is expected to be a locally produced and consumed energy source in unelectrified areas far away from the power grid. However, the high occurrence of typhoons hampers the spread of the adoption of wind power generation. Challenergy, a company that develops the Magnus Vertical Axis Wind Turbine (hereinafter referred to as "Magnus VAWT") which generates electricity even at high wind speeds such as in typhoons, has started a demonstration project in the Philippines with the aim of supplying electricity for local consumption. 
■ About the demonstration project in the Philippines
This project is part of the Ministry of the Environment's "Co-Innovation Project for the Creation and Dissemination of Decarbonization Technology." The first unit in the Philippines reflects the results of the demonstration that started in Ishigaki Island in 2018, with both improved performance and wind-resistant design. Given its design that can withstand wind speeds of up to 70 m/s, it can now be installed in areas with even stronger winds. 
In addition, many remote islands in developing countries have inadequate infrastructure, such as roads and bridges. This makes it difficult to transport large cranes and other construction equipment, making these areas unsuitable for wind turbine installation. This time, as an effort to improve constructability in such an environment, we constructed the Magnus VAWT without using heavy machinery.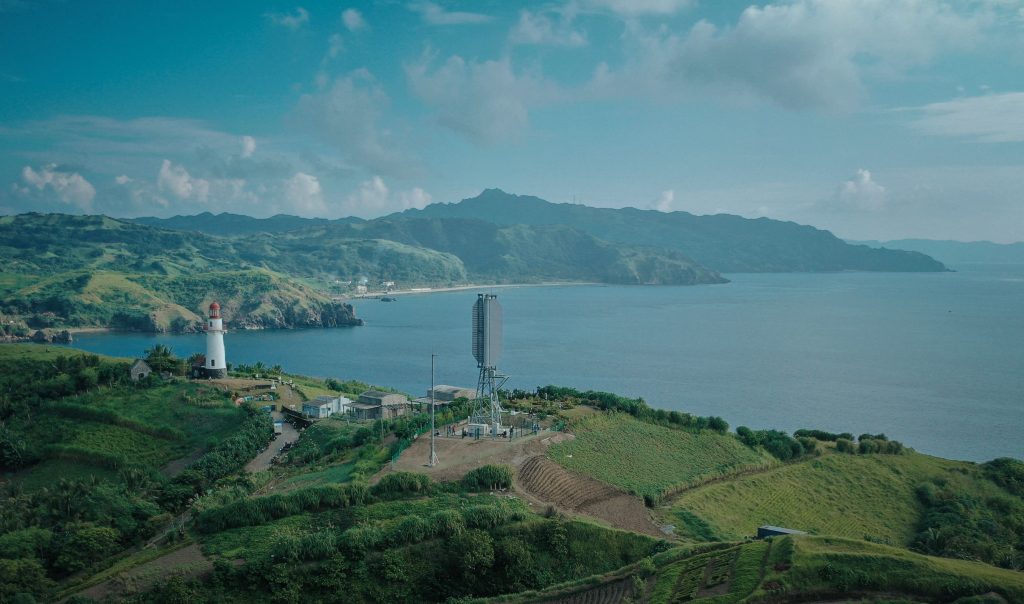 For the time being, the electricity generated by the first unit will be used as an independent power source for street lighting, agricultural water pumps, and other applications closely related to the local community. 
The first unit can be remotely monitored and operated using a monitoring system newly developed by Challenergy and SKY Perfect JSAT Corporation exclusively for Magnus VAWTs. The monitoring system uses satellite communication, which enables continuous monitoring even in remote areas where it is difficult to get mobile signals. In addition, if mobile communication is not available in the area during a disaster, satellite communication using electricity generated by Magnus VAWTs can provide stable and continuous communication. This demonstration model is expected to be widely used in areas where electricity and communication infrastructures are vulnerable. (Related: Press release dated January 30, 2018)  
Moving forward, Challenergy will continue to strive for local production and local consumption of energy in remote areas and isolated islands where it has been difficult to install renewable energy sources, with the goal of realizing its vision of "bringing innovation to wind power generation and supplying safe and reliable energy to all mankind." 
■ Future Prospects: Using microgrid technology to locally produce and locally consume electricity
In the future, we aim to realize a small-scale energy network ("microgrid"), which uses different energy sources such as wind, solar, and hydropower. By combing Magnus VAWTs with photovoltaic power generation and storage batteries, we will develop a business that provides a stable supply of electricity day and night. 
According to the International Renewable Energy Agency (IRENA), the development of microgrids on a regional basis will improve access to electricity by 50-60% by 2030. Starting with the installation of the first unit, we will take on the challenge of capturing the demand for microgrids in the country's island regions to improve access to electricity and promote decarbonization. 
■ About the Magnus vertical-axis wind turbine 
This is a propeller-less next-generation wind turbine that uses the Magnus force and a vertical-axis orientation. By using the Magnus force generated from the rotation of the cylinder instead of the lift force generated by a propeller, it features a wide range of controllable wind speeds.  
While ordinary propeller-type wind turbines are designed to stop when the wind speed exceeds 25m/s because of the risk of damage or failure, the Magnus vertical-axis wind turbine can stably generate power up to wind speeds of 40m/s. In addition, the vertical-axis orientation makes it possible to handle any wind direction. Furthermore, the lower rotation speed compared to traditional wind turbines is expected to reduce the impact on the surrounding environment, such as the suppression of noise and prevention of bird strikes.  
■ About Challenergy Inc. 
"Innovating wind power generation to supply safe and reliable energy to all mankind." 
In the wake of the Fukushima nuclear power plant accident, the company focused on Japan's energy problems and pursued the development of the Magnus VAWT that is resistant to changes in wind speed and direction to promote the utilization of wind energy. In 2018, it started its first demonstration tests in Ishigaki City and aims to undergo mass production by 2021. 
https://challenergy.com/