VISION
Founder, President and CEO Atsushi Shimizu
"To supply safe electricity to all human beings through innovation in wind energy"

When the Great East Japan Earthquake and the Fukushima Daiichi nuclear disaster occurred in March 11, 2011, I was still an engineer at a major electronics manufacturing company. I was totally shocked by the catastrophic disaster caused by the nuclear power plant, and from then on, I decided to dedicate the rest of my life in realizing the shift towards renewable energy. I personally think that our generation's obligation is to develop the path towards a sustainable society without using fossil fuels and nuclear energy.

Looking at the world energy market, more than 1.3 billion people currently live without access to electricity, especially those in developing economies. To overcome the challenge on electrification, I think it is essential to develop an innovative wind turbine and not rely on fossil fuels and nuclear energy.

Although there are existing wind turbines that can "withstand" typhoons, you will not find any other technology than that of the Magnus VAWT, which can generate electricity from a typhoon.

We are now aiming to provide safe and reliable electricity to the island regions of Japan and the unelectrified areas in developing countries, especially those that are hit by typhoons every year such as the Philippines.
OVERVIEW
Company Name
Challenergy Inc.
Address
〒130-0003
Center of Garage, 1-16-3 Yokokawa, Sumida-ku, Tokyo, JAPAN
(Check in Google Maps)
President
Atsushi Shimizu
Founding
October 1, 2014
Stated Capital
JPY 188,000,276 (not including capital reserve)
Main Bank
MUFG Bank, Ltd.
Mizuho Bank, Ltd.
Japan Finance Corporation
LEADERSHIP
Atsushi Shimizu (清水 敦史)President and CEO
After completing his master's degree in the University of Tokyo, he joined the research and development team focusing on factory automation equipment at KEYENCE Japan. With the Great East Japan Earthquake as the turning point, he started to develop the Magnus Vertical Axis Wind Turbine on his own.

He founded Challenergy Inc. in October 2014.

Shingo Koyama (小山 晋吾)Director and CTO
After obtaining his bachelor's degree with major in nuclear fusion plasma from the Faculty of Engineering in Shinshu University, he joined Progress Technology Inc. and was engaged in printer and satellite structure panel design. He realized the importance of research in the energy field during his stay in the university.

In September 2015, he joined the company with the dream of realizing a sustainable society through the use of innovative technologies.
Kan Watanabe (渡邊 汗)Chief Engineer
After obtaining his Master's degree in Mechanical Engineering from the Graduate School of Industrial Technology in Nihon University, he joined Toyo Engineering Corporation and was engaged in oil and chemical plant design. He was in charge of various plant constructions in Brazil, China, Malaysia, and Indonesia.

In October 2016, he joined the company with a dream of achieving a green energy society through innovation in technology and manufacturing.
Shigeto Mizumoto (水本 穣戸)Chief Strategist
After graduating from the Faculty of Economics in Yokohama National University, he joined Mitsubishi Heavy Industries, Ltd. His early career focused on overseas sales and marketing of nuclear power plants. In 2014, he got a position in a consulting firm dedicated to Climate Change and Development in developing countries. During this stint, he was in charge of some climate mitigation projects in Southeast Asia and Africa.

In November 2016, he joined the company with the aim of solving the climate change problem within our generation through the utilization of Japanese innovative technologies.
TEAM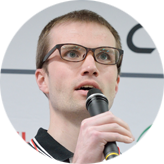 Nicolas DenisControl Engineer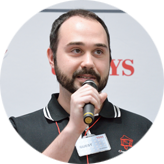 Javier Vidal MuriaStructural Engineer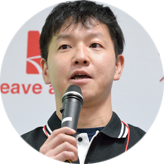 Yoshio Kuroda (黒田 芳雄)Structural Engineer
ADVISORY BOARD
Yukihiro Maru, Ph.D. (丸 幸弘)Business Adviser
President and CEO of Leave a Nest Co., Ltd.
While he was in graduate school at the University of Tokyo, he founded Leave a Nest Co., Ltd. in June 2002 together with undergraduate and graduate engineering and science students. The company succeeded in creating the first model case of cutting-edge technology educational program and is currently establishing the largest knowledge-sharing platform in Japan. Leave a Nest has generated over 200 projects through this platform.

Dr. Maru has supported over 30 technology-based start-ups, including euglena Co., Ltd., which was listed on the 1st Section of the Tokyo Stock Exchange in December 2014.
Mr. Yasuhiro Takata (髙田 康宏)Technical Adviser
Director, Office of Innovative Composite Center, Kanazawa Institute of Technology
After graduating from Tokyo Institute of Technology, he joined Yamaha Motor Co., Ltd. and was engaged in the design of racing car engine and low fuel consumption gas engine. He was also a part of the wind turbine division of Nikko Company where over 3,000 units of wind turbines ranging from 200W to 10kW in capacity were sold. In addition, he was the former chairman of Japan Small Wind Turbines Association, gaining extensive experience in establishing standards and enhancing the market for small wind turbines.

Currently, Mr. Takata is involved in the research and development of offshore floating MW class wind turbine.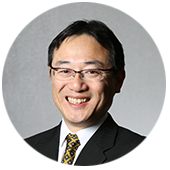 Atty. Masahiro Samejima (鮫島 正洋)Legal Adviser
Partner, Uchida & Samejima Law Firm
After graduating from Tokyo Institute of Technology with a bachelor's degree in metallic engineering in 1985, he joined Fujikura Ltd. as an engineer where he researched and developed electric cable materials. Following his admittance as a patent attorney in 1992 (and subsequently as an attorney in 1999), he joined IBM Japan as the company's patent attorney and managed its intellectual assets. In 2004, he founded Uchida & Samejima Law Firm.

He is the author of numerous books and articles, such as "The Handbook of Patent Strategy."
AWARDS
March 2014
Tech Planter 1st Grand Prix
First-prize Winner

October 2014
New Energy and Industrial Technology Development Organization (NEDO)
Awarded as Start-Up Inovator (SUI)
November 2014
TOKYO STARTUP GATEWAY 2014
Finalist

November 2016
NEDO
Awarded as Seed-stage Technology-based Startups (STS)
December 2016
TX ENTREPRENEUR PARTNERS & Nikkei Technology Online
Awarded as J-TECH STARTUP


February 2017
Cleantech Open
Global Ideas Winner in the Renewable Energy Category